Elevating voices. Advancing accessibility. Being community.
The Oregon Family Network is one of seven Oregon regional organizations working in a variety of ways to support parents and individuals who experience intellectual and developmental disabilities within the community of their choice.  The network was created for families, by families, and sees a bright future for all people with disabilities and works to make sure the community is a welcoming and supportive place for all.
Sometimes it can be hard to see past tomorrow. The Family Network's role is to help families and individuals do just that: to help them map out a life for their children and themselves, full of meaningful relationships and experiences, and to help connect them with their community and resources that can help. Each organization within the Oregon Regional Family Network receives support from the Oregon Council on Developmental Disabilities.
In 2012 the Oregon Consortium of Family Networks (OCFN) was established with the goal to facilitate an approach to support families of Individuals experiencing I/DD to become healthy family units, stronger advocates for their children, and be active in their communities. OFCN's role is to connect families with each other and the local communities where they live in local communities so meaningful relationships
and typical life experiences are more readily available to children who experience I/DD and their families. OCFN believes in supporting families to have a vision for a whole life for themselves and their children, to use services effectively, and to develop diverse support in local communities. OFCN commits to lead by example, that:
Disability is one of many types of human diversity.
Peer support is sustainable, empowers families, and changes lives.
Families with high expectations for their children raise adults with high expectations of themselves.
All families have strengths and valuable experiences that contribute to their community.
Welcoming communities strengthen and support all families.
The role of service systems is to complement the support that exists in the community.
Access to effective supports and services as a fundamental right of all families across Oregon.
In order to honor these commitments, OCFN applies the principles of Asset Based Community Development (ABCD) and Charting the LifeCourse (CtLC) to support and train. The Family Networks work to implement community development and family support programming in the [counties] based on these principles and other principles adopted.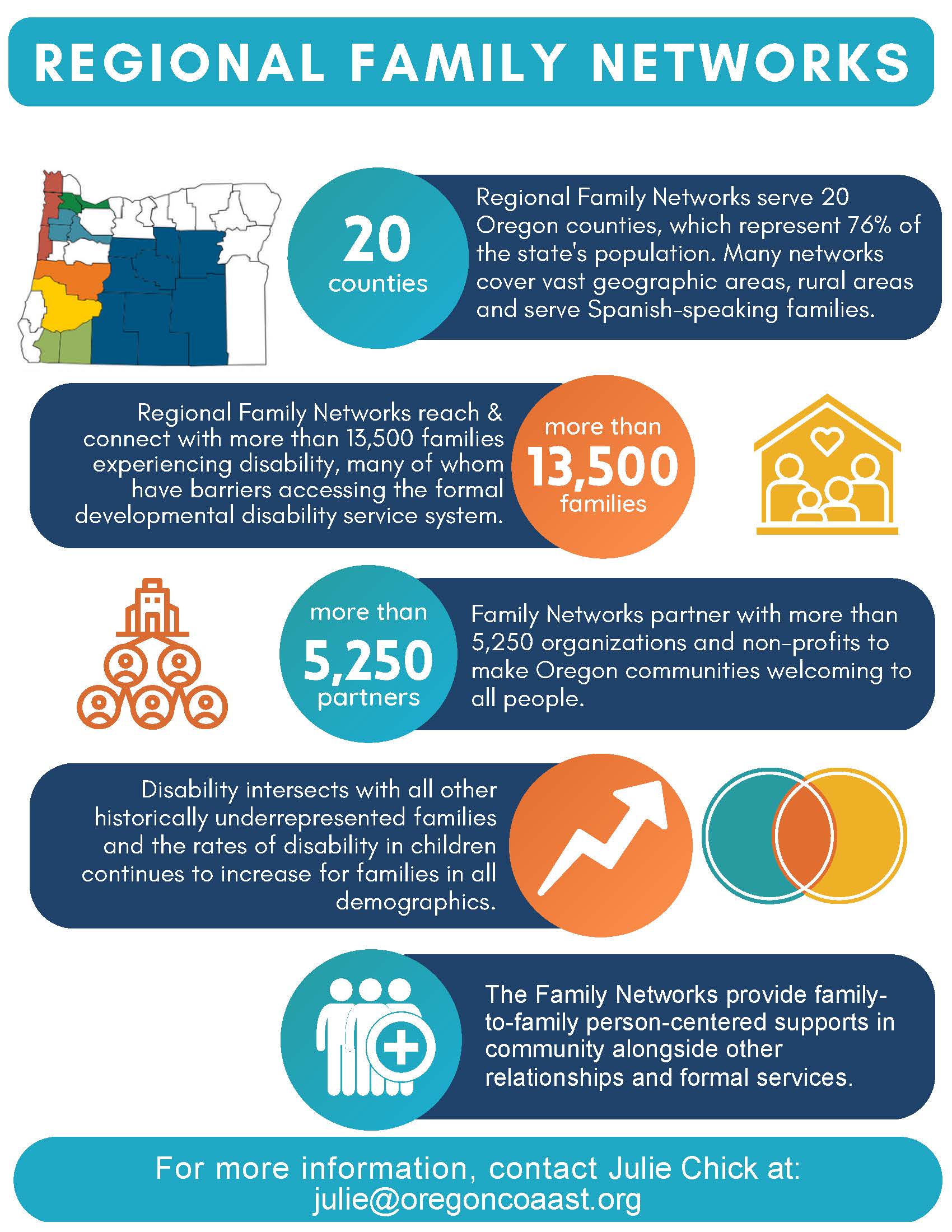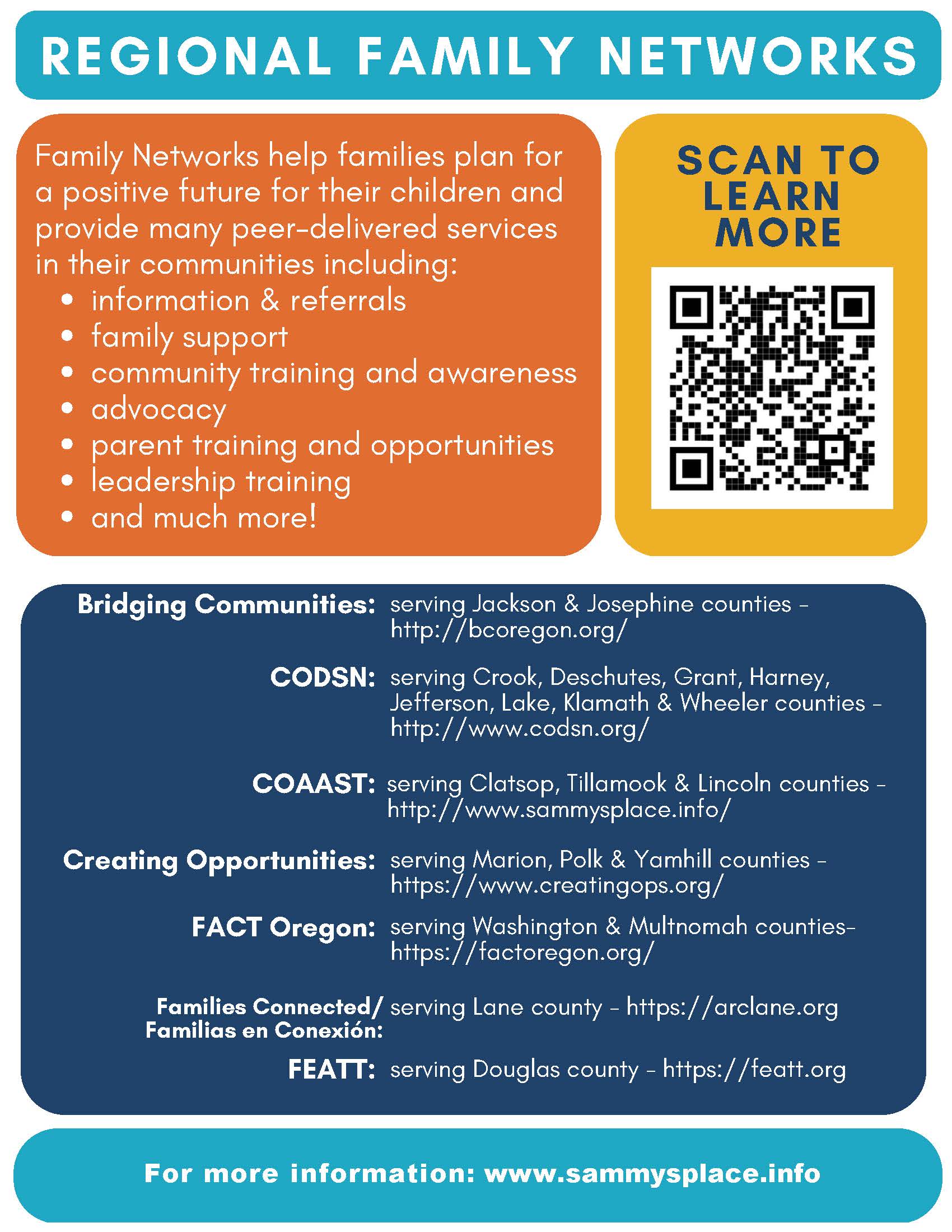 The Oregon COAAST Network was formed in 2020 to support Oregon's North Coast. The Sammy's Place Board of Directors completed strategic planning in the spring of 2022 after recognizing that services and supports in rural coastal Oregon can be few and far between, and the COAAST Network was created – Communities of All Abilities Succeeding Together.
Often times we hear people wondering what it is we do… As of 2023 the focus of our work is community education and networking to build genuine and supportive relationships amongst each other and we are building affordable homeownership housing while teaching about the principles and purpose of universal design. The expected outcome is a sustainable resource creating connection and voice so everyone can access the local environment, products, services, and roles within the community of their choice.