Sammy's Place is in community. Our community celebrates you and welcomes you to learn more about us, our network, and how you can get involved.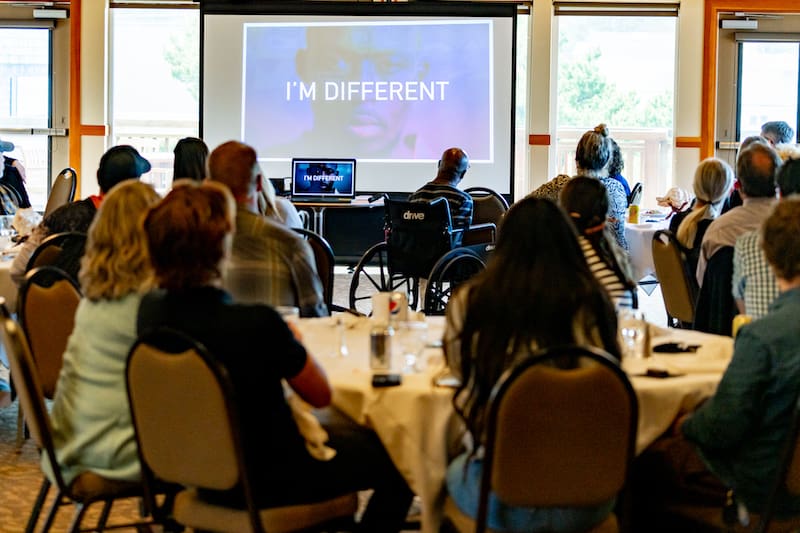 Our Vision
A welcoming coastal region where everybody has what they need to fully participate and thrive in their community of choice.
The Challenge
While disability is a natural part of life, the Oregon Coast is not yet universally accessible.
Our Solution
To create new opportunities within the coastal region so everyone can access local environments, services, products, and roles in their community of choice.

Sammy's Place is in Community
Sammy's place is in her school. Sammy's place is at work. Sammy's place is on the beach, and in your sports league or social club, and in the Boardroom. Sammy's place is in the community…
But who is Sammy? Sammy is all of us, but most especially Sammy is anyone who feels isolated, abandoned, or ignored and cannot fully participate and thrive in their community because they are who they are.
Sammy's Place is also a 501(c)(3) nonprofit organization serving Oregon's North Coast. As an organization we seek to create new opportunities on the Oregon Coast so everyone can fully participate and thrive in their community of choice. Our values root us in the belief that every one of us has something unique to contribute to their community and we celebrate the unique strengths of every individual.
Sammy's Place is here to ensure that no one is left to feel isolated, abandoned, ignored, or unable to participate just because they have an intellectual or developmental disability (I/DD). Sammy's Place is a network of self-advocates, families, and friends who support and elevate each other so that everyone has a voice in their community.
These values include:
• Universal accessibility – Everybody has what they need to thrive in their community of choice
• Community – Everybody thriving together in a welcoming environment
• Growth – Everybody supported in following their path that leads to life lived to the fullest
• Nature – Using the example of nature's reliance on interconnectedness for health, as our guide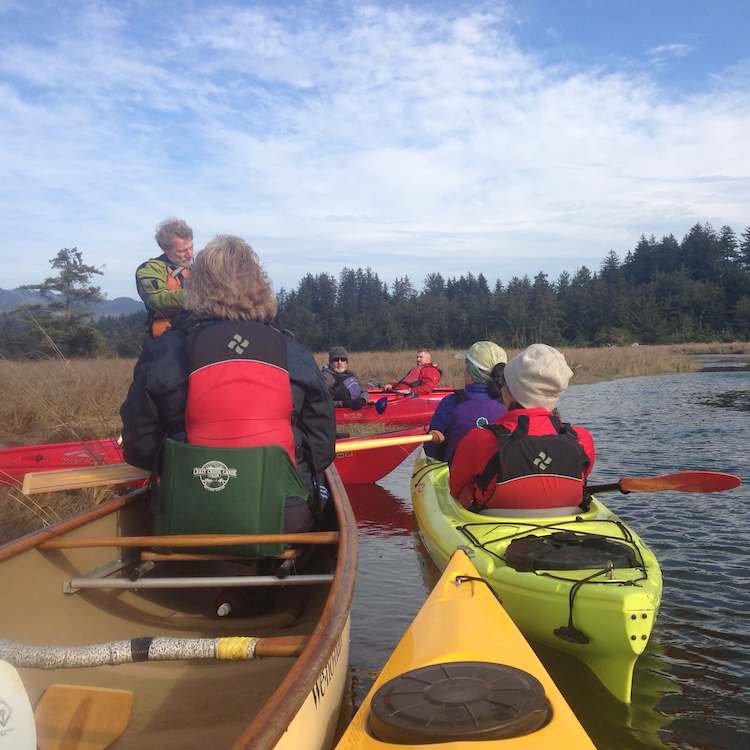 Click to Read Bio
Netarts, Oregon-raised, retired Army vet, Paul Peterson knows the Oregon coastal waterways well. Having spent the bulk of his life devoted to creating a livelihood by shrimping, crabbing, fishing, and kayaking, lovingly referred to as 'Captain' Paul, he knows the ins and outs of the coastline of Oregon and the West. Paul is a father and grandfather and shares his love for the beachline with his grandchildren. Paul also has experience with autism long before the name was commonly used and when supports were vastly limited. Paul likes to relish the human connection with his family and friends and has an infectious 'can-do' spirit. Today he can be found on his sailboat seeking the next catch.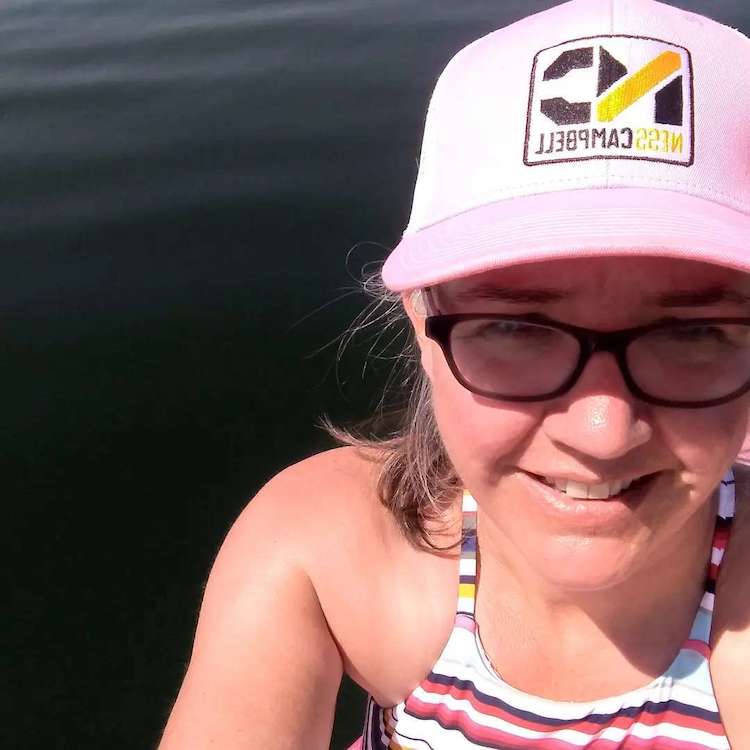 LEAD HALSTEAD – President
Click to Read Bio
Leah knows affordable housing in the Pacific Northwest Region. She has worked at Vancouver Housing Authority and previously, she worked as a private consultant assisting nonprofit, for-profit, and public agencies, including Sammy's Place, to develop strategic plans and affordable housing throughout Oregon and Southwest Washington. The consulting work allowed Leah to use skills she developed while serving as an executive director of Affordable Community Environments, a small nonprofit housing agency in Vancouver, and the housing policy manager for Portland's urban renewal agency. Leah spent her childhood years watching her father run a nonprofit serving adults with developmental and intellectual disabilities. With nearly 30 years in community development work, Leah's passion is affordable housing and the role it plays in vibrant, healthy communities, families, and individuals.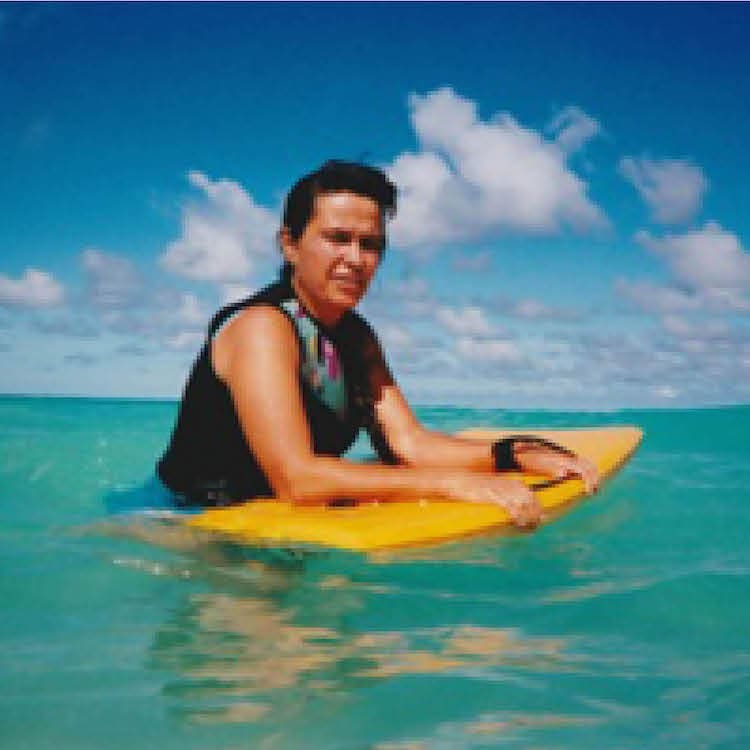 Click to Read Bio
Kathy Jean brings years of experience working with people who experience disabilities. She and friends founded Sammy's Place in 2006, through which she continued to serve individual families. Already a willing learner and compassionate person, she has learned to use those innate abilities even more skillfully in her years of doing the work which she is thrilled to be doing. After working with the Chick family, she and Julie realized that they could expand the mission of Sammy's Place to include a larger community that will meet even more people's needs. Committed to bringing the vision to fruition, Kathy Jean is excited by the challenge and eagerly anticipating the chapters to come.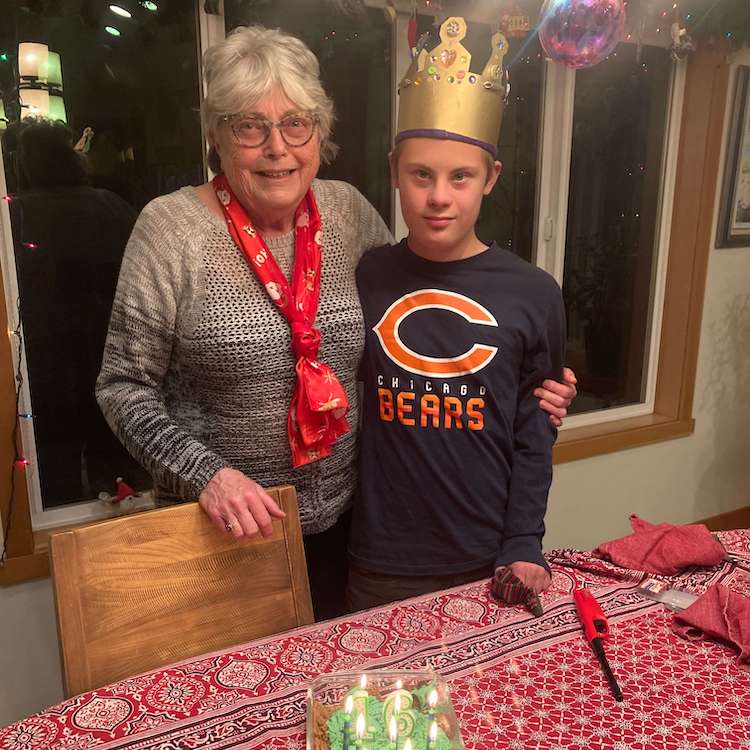 Click to Read Bio
Vicki is a true homegrown Oregonian. After graduating from David Douglas HS she began her career at Standard Insurance Co. where she worked in investments, earned a B.S. in Business from Portland State University with a 12-year-old at home, and eventually retired as Vice President. Now she lives on the north coast of Oregon with her husband, Brian, 3 dogs, and her two grandchildren close by. She and Brian travel internationally when it is not the salmon fishing season. They are both very involved grandparents and understand the importance of caring for a child with Down syndrome and looking out for the future.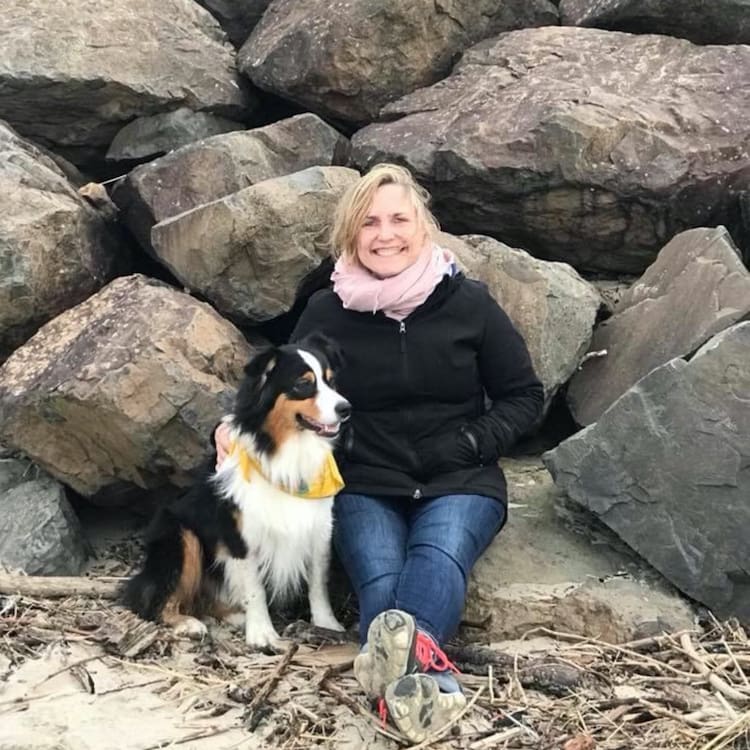 Click to Read Bio
Chantelle spent her early years exploring the west including Utah and Alaska before settling on the Oregon Coast where she and her husband love living with their children. They run a successful and busy local service business that allows them to see most parts of the north Oregon Coast regularly. When the boys were diagnosed with autism, early on, she became absorbed by everything autism, including supporting individuals experiencing disability, advocacy, and inclusion work. Chantelle works hard throughout the community to open doors to important and necessary human connections for their boys and others like them, and never looks away from a challenge if it means improving someone's life. She enjoys being a Girl Scout troop leader, reading, cooking, crafting, downhill skiing, and hiking our coastal forested trails.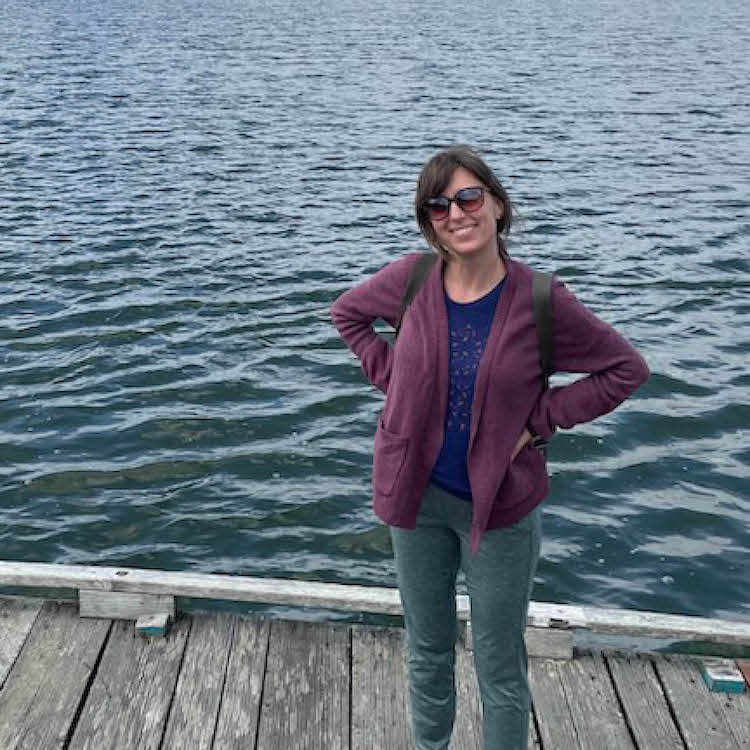 BECKY SPENCER – Secretary
Click to Read Bio
Becky has worked with kids who experience disabilities and their families for years. As a speech-language pathologist, she focuses on communication and connection, teaching skills such as self-advocacy, self-expression, verbal comprehension, and motor speech production. She also teaches parents strategies that they can use with their children at home to increase communication and shared enjoyment during play/interactions. Becky has worked with kids and families in their homes, schools, and hospitals. She is excited to be a part of Sammy's Place because it helps connect people who experience disabilities with their communities here in Oregon, which makes this beautiful place even better.
Click to Read Bio
Dan Haag is passionate about access to outdoor recreation and grew up hiking the woods and paddling the waters of Minnesota. Along with his wife and a series of rescue Labradors, Dan has lived on the north coast since 1991, migrating from Cannon Beach to Nehalem in 2001. After nearly 10 years operating the Manzanita Visitors Center, Dan transitioned to his current role as Trails and Outdoor Recreation Manager at Tillamook Coast Visitors Association in 2021, where he works on ways to improve access to the outdoors for people of all abilities. Dan holds a Bachelors in History from Linfield College and a Masters in writing from Pacific University.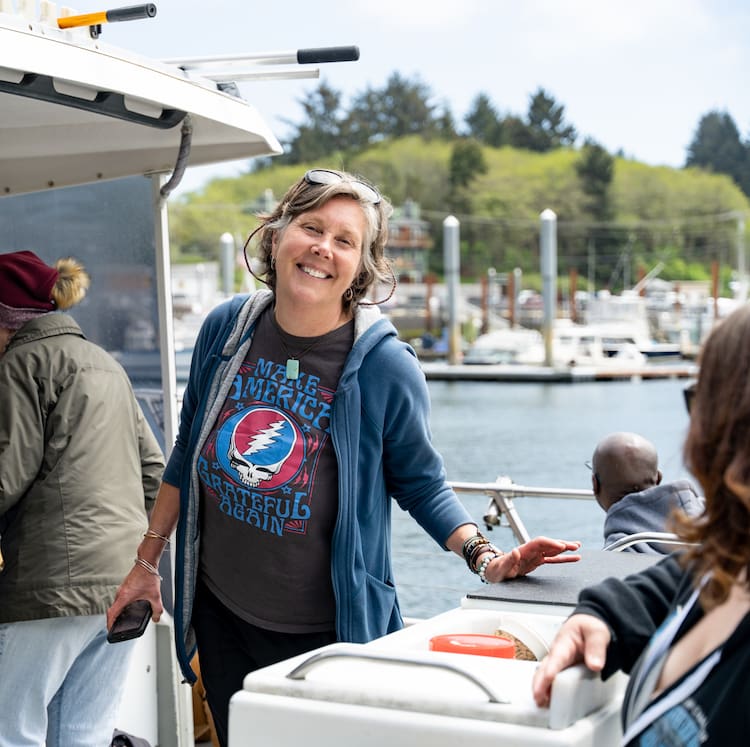 JULIE CHICK – Executive Director (Staff)
Click to Read Bio
Julie is a native Oregonian that took the route of the Hawaiian islands, after college, to land on North Coast of Oregon so she could live out her reverence of the ocean, mountains, river, and the bay. Early on, she ran a small kayak/surf shop providing eco-tours for visitors imparting the knowledge of the importance of nature's required interdependence for its health, vitality, and sustainability. She then spent 10 years at the Tillamook Estuaries Partnership sharing with adults and kids the importance of healty waters and helped create the Tillamook County Water Trail – a National Recreation Trail. Julie is active in the local and regional community currently serving as a City of Nehalem Planning Commissioner; and as a member served in many committees, boards, and councils including:  Oregon Council of Developmental Disabilities; Oregon State Marine Board Non-motorized Advisory Committee; Oregon Parks & Recreation Dept. Trails Advisory Committee; and Tillamook Wellness. She and her husband have two sons – their oldest experiences Down syndrome. She advocates to bring a regional voice to the coastal disability communities and works to ensure that the Coast embraces the idea that disability is natural. She continues to use, to this day, the example of nature's brilliance in its connectivity and diversity in order to thrive.
Click to Read Bio
Stephen Hodges is the CEO and founder of BosonHub, a niche digital marketing agency that has served 350+ clients across the U.S. and 10 other countries since 2012. In addition to managing BosonHub, Stephen is an esteemed Instructor at the Oregon State University College of Business, blending academic insights with real-world business expertise. He also is the founder of Nerds Abroad, an organization that refurbishes technology for nonprofits and students in the Willamette Valley, and serves as a board member for the Oregon Fire Service Museum.
Teri Fladstol and Jigsaw Consulting Core Mission Team
Click to Read Bio
Kevin Shluka has spent the best part of his life as a sculptor in various media. Of late his focus has been in landscaping, in partnership with his wife, Katie, combining design and ecology to create serene habitat for local flora and fauna. That focus has expanded to include human habitat, though the principles remain the same. By creating the right balance of health, structure, and beauty you can initiate a thriving community that will develop well beyond the sculptors' imaginings.

Kevin and Katie are the primary sponsors of the Kingfisher Apartments in Pacific City, a 23-unit multifamily complex dedicated to dignified, stable housing for working people in South Tillamook County. They are also the owners of Coyote Gardens, Inc. designing and building organic gardens on the Oregon Coast. KingfisherPC.com
Daryn Murphy, North Development Group
Click to Read Bio
Daryn Murphy the founder of North Development Group.  With over twenty years of experience developing and administering affordable housing throughout the Western United States, Daryn has worked with many communities to help foster greater housing stability.   He has been involved in the development of over 1,500 units of affordable housing in eight different states. Daryn graduated from St. Michael's College in Burlington, VT with a degree in business administration and completed additional coursework in Real Estate Development at Portland State University. He has lived in Oregon for twenty years and currently resides in Portland with his family.
North Development Group is a real estate development and consulting firm that seeks to bring capacity to communities that want to solve challenging housing issues.   Advancing housing opportunities requires creativity, meaningful partnerships and persistence.   Housing is a basic human right.  By working together we can bring about fairness and equality to ensure that everyone has a place to call home. 
ANDREW JENCK, Self Advocate, Tillamook

ANTHONY STOPPIELLO, Architect, Nehalem
CLAUDINE REHN, Parent/Grandparent, Nehalem

GLADYS JACOBSEN, Parent, Nehalem
HILARY FOOTE, Coastal Land Use Specialist, Nehalem
JOE WYKOWSKI, Affordable housing, and I/DD expertise; Founder, Community Vision Inc.
JULIE BAXTER, Parent, Blue Water Therapy, LLC, Tualatin, OR
KENT BLEVINS, Biologist Support
KEITH JONES, Hip-hop Artist, Parent, Self-advocate, National Disability Activist, Civil and Voter's Rights Advocate, and International Speaker;Soul Touchin' Experiences, LLC.
KIMBER LUNDY, Self-Advocate, Tillamook County
LARK MILLER, Caregiver Nehalem

LYNDA CHICK, Family member, Nehalem
MICHELLE JENCK, Parent, Tillamook
Advisory Team's Purpose
Sammy's Place in community. Everyone in our community has unique strengths. Our Advisory Team is made up of self-advocates, families, and friends with unique gifts who connect us to our community and lend their expertise to help our community create new opportunities so everyone can fully participate and thrive in their community of choice.