Creating living, working, and respite choices, inspired by nature, with people experiencing disabilities and those who share their journey.
Disability is Diversity.
Sammy's Place is a group of individuals, parents, caregivers, and community members that believe everyone should have access to the possibility to dream, including people with intellectual and/or developmental disabilities (IDD). We are invested through our work together in a welcoming Oregon coastal region where everybody has what they need to fully participate and thrive in their community of choice.
Our work focuses on:
 Elevating the voices of people and families experiencing intellectual and/or developmental disabilities (I/DD)
Advancing universal accessibility in our local towns along Oregon's North Coast
Providing community education and networking
Building support opportunities alongside systems
Evaluating ourselves on how we can center equitable practices within our work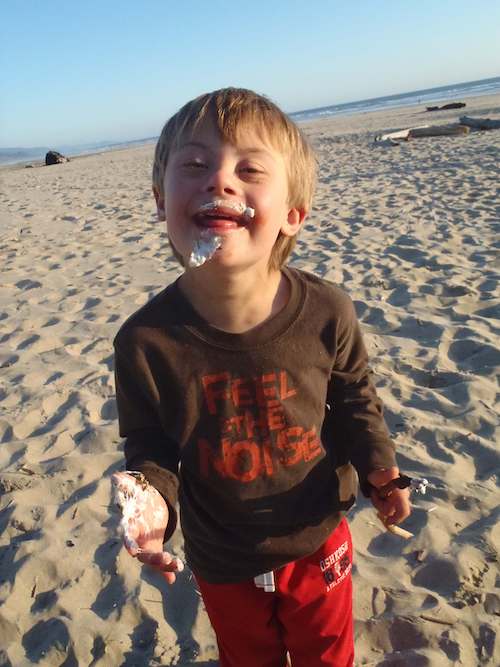 Elevating Voices
Through the COAAST Network we empower individuals experiencing I/DD to exercise their own voice by building networks among families, service providers, and state and local agencies.
Peer Delivered Support
The COAAST Network brings people with similar lived experiences together to support each other in their community.
Community Education and Networking
The COAAST Network provides opportunities for strength-based and person-centered learning and conversation so that we come together in creating new opportunities so everyone can fully participate in our coastal communities.
Housing and Universal Access
Sammy's Place advocate for the supports or accommodations needed to gain access that would allow any individual to participate and enjoy a place, product, service, or role independently, including housing.
Click on each tile below to learn more.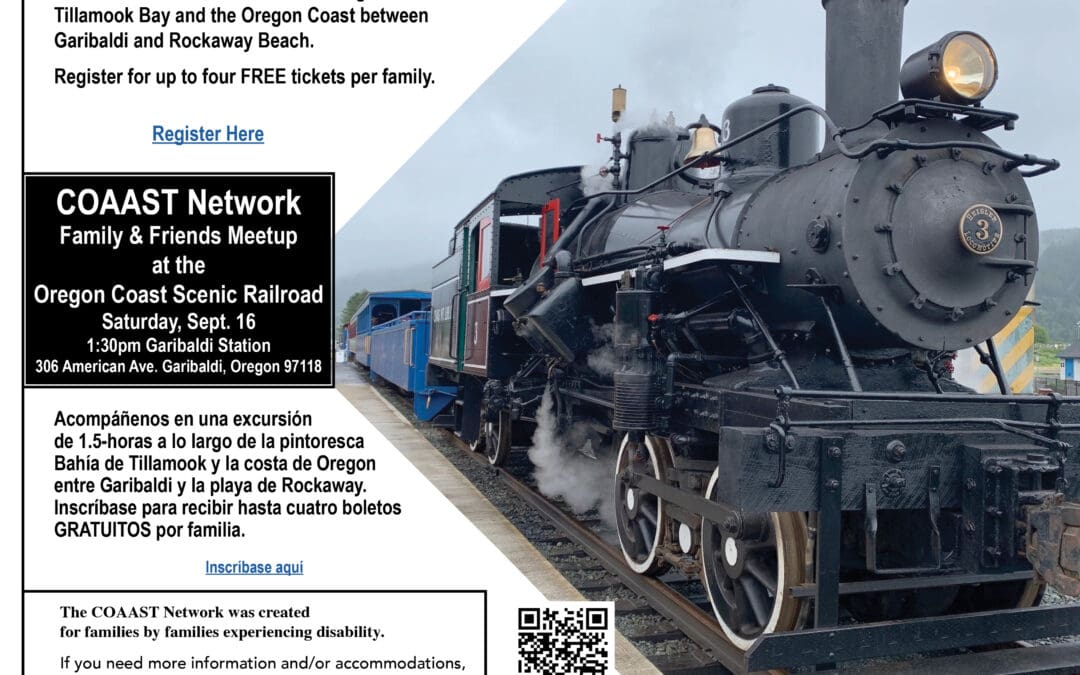 Saturday, September 16 @ 1:30pm check in COAAST Network Family & Friends Meetup at the Oregon Coast Scenic Railroad Meet at the Garibaldi Station 306 American Ave. Garibaldi, Oregon 97118 Join us for a 1.5-hour excursion along the scenic Tillamook Bay and the...
read more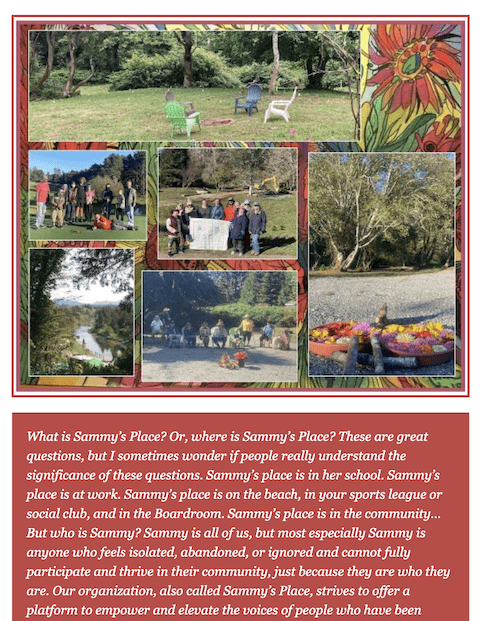 Here is a link to our most recent newsletter from November 30th, 2022: Link
read more
Universal Accessibility North Coast Tour 2023: Featuring Keith Jones
Each video is less than a few minutes: Universal Access, Housing, Why is Sammy's Place Important, Ableism, Universality, What Would You Like People to Know, and the Solution.